Dare to… is a journal which has been created for anyone participating in individual or team childhood story work. It is a collection of images and challenging reflective questions that will support you to extend beyond the initial stages of working on your story.
Exploring in this way will help you navigate the looping nature of your ongoing Story-work, so that you strengthen and live the new internal narratives you are laying down. It will do this by providing opportunities for you to pause and take stock of all that you have learned along the way, to rest and maybe step back for a moment in time, to Bystand what you have been experiencing. It will also help you to explore what truly living your new internal narratives gives and takes.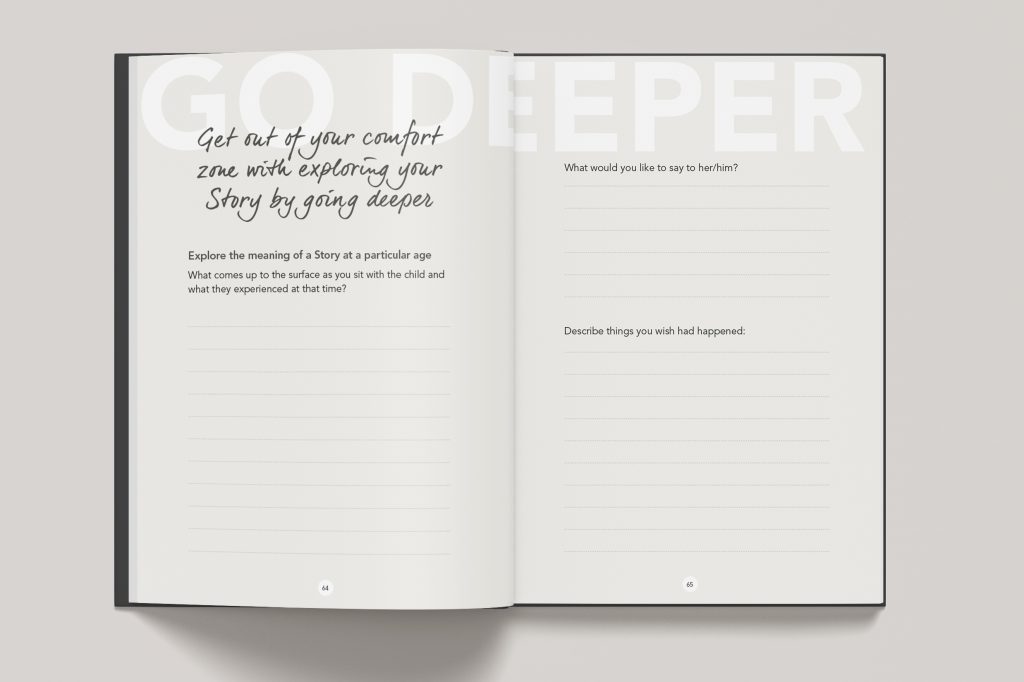 And as you explore, our hope is that you will connect even more potently with the power you have to change any negativity you encounter, to turn around any high stakes reactivity in yourself and to transform even the most extreme expressions of shadow behaviour you have in your armoury. After all, these are the fundamental goals in any childhood story work.